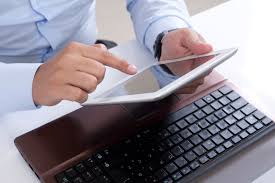 Every minute counts in a small company and wireless networks are a powerful tool for boosting productivity and encouraging information sharing. With untethered access to documents, emails, applications and other network resources, employees can roam where they need to and have constant access to the tools required to do their jobs.
Here are some of the ways businesses are taking advantage of wireless LANs:
Convenience. Access your network resources from any location within your wireless network's coverage area or from any WiFi hotspot.
Mobility. You're no longer tied to your desk, as you were with a wired connection. You and your employees can go online in conference room meetings, for example.
Productivity. Wireless access to the Internet and to your company's key applications and resources helps your staff get the job done and encourages collaboration.
Easy setup. You don't have to string cables, so installation can be quick and cost-effective.
Expandable. You can easily expand wireless networks with existing equipment, while a wired network might require additional wiring.
Security. Advances in wireless networks provide robust security protections.
Cost. Because wireless networks eliminate or reduce wiring costs, they can cost less to operate than wired networks.